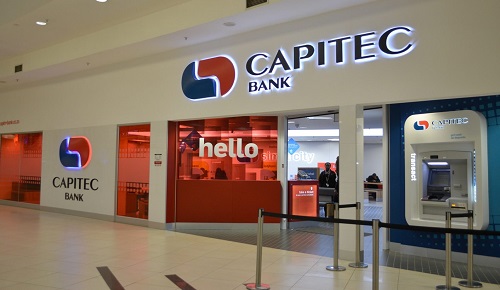 Capitec Learnerships 2023: Individuals who meet the requirements and are interested in applying for Bank Teller learnerships with Capitec Bank are encouraged to do so.
Candidates who are successful in obtaining this position will be required to provide customer care by assisting at ATMs, as well as greet bank customers, coordinate the banking hall to ensure that lines move in an orderly manner, and greet customers in general in order to improve the customer experience.
Because successful applicants will have direct interaction with bank clients, this is an important position. Capitec places a great value on the relationships they have with their customers.
As a result, the bank prefers to have only the most promising prospects interact with customers, as this helps maintain a positive image and opinion of the bank among existing customers as well as future customers.
Capitec Learnerships Requirements
Applicants must have a National Certificate or National Senior Certificate
Applicants must have completed a diploma that is right for the position.
Applicants must have at least 2 years of experience in a retail, sales, or customer care environment.
Applicants must be highly motivated, with a strong drive to succeed.
Applicants must have great communication skills.
Applicants must have a clean credit record and no history of criminal activity.
More Requirements:
Applicants should have National Grade 12.
Applicants should be able to work in a team.
Applicants must have talents for problem-solving.
Applicants should be computer literate; MS WORD, MS EXCEL, and MS OUTLOOK.
Applicants should be courteous, know how to relate with customers and with other workers.
Applicants must be able to follow instructions and protocols.
Applicants must be able to persuade and influence.
Applicants must be good at networking and building relationships.
More Information
Keep in mind that this is a leadership job, which indicates that the bank will be responsible for a significant portion of the training and capacity building.
In order for candidates to be considered, they need to meet the minimum educational requirements and have the mentality of someone who is willing to learn in order for them to be able to adapt to the training program that the bank follows.
You must come as you are, with your own passion and desire to learn. Then, Capitec Bank will shape you into the kind of banking expert that you envision yourself being in the future.
Benefits and Opportunities of Capitec Learnership
Naturally, Capitec is the financial institution that holds the position of second largest in South Africa. It is a rich and rewarding experience to study your professional skill with Capitec since the experience itself is so rich and gratifying.
Your professional life can scarcely get off to a better start than it would if you decide to launch it with Capitec Bank.
Because Capitec is such a huge corporation, it has an incredible variety of departments to choose from. You will have the extraordinary opportunity to obtain experience in each of these departments if you work a learnership for Capitec, which gives you the chance to pass through several of these departments.
This will make you a more well-rounded person and professional; and if it so happens that you do not stay with Capitec, but have to seek employment in another financial institute, this Capitec learnership will greatly boost your chances of getting the job because they will expect you to be more vast in experience than your contemporaries.
If you do not stay with Capitec, but have to seek employment in another financial institute, this Capitec learnership will greatly boost your chances of getting the job.
Second, Capitec does not provide these learnerships only for the sake of fulfilling a regulatory requirement. Rather, the bank is searching for the most qualified and skilled potential employees to add to its team of experts.
Now, throughout the course of your learnership, there is a strong probability that Capitec may absorb you and make your employment permanent if you do a good job. This will be the case only if you do well.
However, if there is not a position that is appropriate for you at this time, the bank will most likely preserve your information in their records and contact you as soon as a position that is appropriate for you becomes available.
In addition, after you have finished the learnership with Capitec and achieved success, you will be allowed to list the company on your résumé as a potential employer. Your chances of getting hired will increase significantly if you even mention Capitec, as we have stated previously.
Learnerships
Learnerships, as you are probably aware by now, are all the rage in South Africa at the moment.
This is because they represent an opportunity for young people who are willing and able to receive industry-specific training in the careers of their choice, while also receiving payment for their services.
This is a forward-thinking initiative on the part of the South African government because it creates employment opportunities for a large number of people, training opportunities for the country's growing youth population, and well-trained labor for the country's growing industrial sector, all of which serve to propel the economy forward.
The Capitec Learnership 2022-2023 learnerships are one of the opportunities for learnerships that are currently available. But before we get into that, let's first give a quick overview of the firm, so that we may have a better understanding of the amazing potential that lies in front of us.
An Overview of the Capitec Company
The banking institution known as Capitec is reputable and well-established. Capitec Bank is now the second-largest retail bank in South Africa, and it is also one of the banks in South Africa that is expanding at one of the fastest rates.
Every month, around 120,000 new clients register accounts with the bank. There are now over 500 retail branches of the bank located across South Africa, in addition to 3418 automated teller machines (ATMs), some of which are owned in partnership with other businesses.
This bank is at the forefront of technological advancement; of its more than 6.2 million customers, about 3.5 million use mobile banking services.
The name "Capitec" is synonymous with success in business; the firm has assets worth more than R53.9 billion, controls 11.6 billion in equity and another R19.3 billion, and has around R10.7 billion in retail fixed savings.
One of the financial institutions in the country that carries one of the largest balance sheets is Capitec Bank.
You can see that Capitec is one of the largest financial institutions not only in South Africa but also on the African continent in terms of the number of customers it serves as well as the size of the balance sheet it maintains.
What other type of organization would be more beneficial to create a career in if you were interested in entering the world of banking and finance?
Conclusion: Capitec Learnerships 2023
One of the largest financial institutions not just in this country but also across the entirety of Africa is Capitec. The bank is at the vanguard of spreading out financial technology to its vast client base, which is expanding at the quickest rate that has ever been recorded.
It should come as no surprise that learnership positions at Capitec are among the most sought after in South Africa, both in the banking industry and generally speaking.
This is because Capitec is such a fantastic bank, and because their excellent work is continually making them more and more popular every single day.
Because of this, the Capitec learnership possibilities give an opportunity for you to launch yourself into the fascinating world of banking with the most trustworthy financial institution in the country.
Capitec Learnerships 2023 – Newshub360.net
[viralBoostButton button-text="
SHARE TO 3 GROUPS
" whatsapp-button-text="Share on WhatsApp" message="Put to sent to whatsapp her" pop-message='
Please share to 3 GROUPS on Facebook or WhatsApp
' pop-title='🙏🏼 SHARING IS CARING 🙏🏼']
CHECK THIS OUT:
♦  Top 10 Highest Paid Footballers in South Africa 2023
♦  Top 10 Highest Paid Footballers at Mamelodi Sundowns 2023
♦  Top 10 Highest-Paid Footballers at Kaizer Chiefs [ Billiat is 2nd ]
♦   Top 10 Highest Paid Footballers at Orlando Pirates 2023
♦  Top 10 South African Footballers Who Went Broke After Retirement
♦  Top 10 Richest Football Club Owners in South Africa [ Motsepe is 2nd]
♦  Top 10 Most Expensive High Schools in South Africa and Their Fees
♦  Top 10 Richest Football Clubs in South Africa [ Kaizer Chiefs is 2nd]
Credit :www.Newshub360.net