The Dominance of Mamelodi Sundowns: A Decade of Success in South African Football. South African football has witnessed its fair share of dominant teams throughout the years.
From the iconic Kaizer Chiefs and Orlando Pirates to the rising stars of Cape Town City FC, the nation's football landscape has seen numerous champions.
However, one team has stood out above the rest in the last decade – Mamelodi Sundowns.
This article delves into the remarkable success story of Mamelodi Sundowns, their journey to dominance, and the impact they have had on South African football.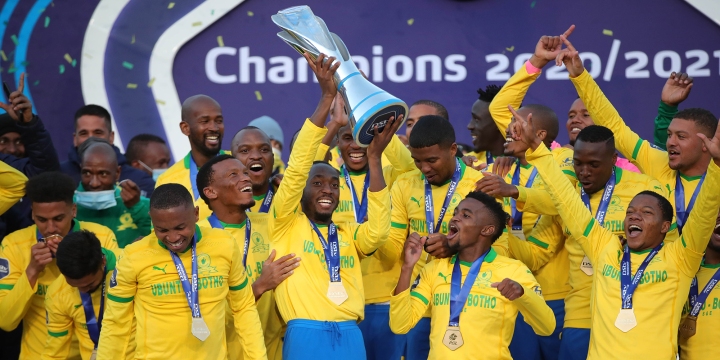 The Rise of Mamelodi Sundowns fc
Mamelodi Sundowns was established in 1970 in the township of Mamelodi, Pretoria. The club initially struggled to make an impact in the top-flight league, but things began to change in the late 1990s when billionaire businessman Patrice Motsepe acquired the club.
Under his ownership, Mamelodi Sundowns experienced a significant transformation both on and off the pitch.
The Pitso Mosimane Era
One of the key turning points in Mamelodi Sundowns' journey to dominance was the appointment of Pitso Mosimane as head coach in 2012.
Mosimane, a former South African international player and experienced coach, brought a fresh approach and a winning mentality to the team.
His tactical acumen, along with the introduction of new players and a focus on developing young talent, set the stage for Mamelodi Sundowns' success.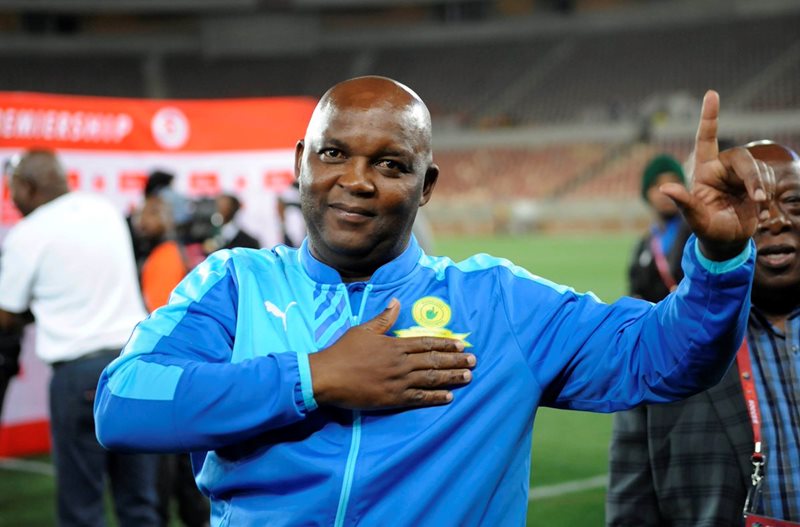 Mamelodi Sundowns Continental Triumphs
Mamelodi Sundowns' dominance extended beyond the borders of South Africa. The club made its mark on the African continent, capturing the CAF Champions League title in 2016.
This historic achievement not only solidified their status as a powerhouse in South African football but also placed them among the elite clubs of Africa.
The Significance of Squad Depth
One of the key factors behind Mamelodi Sundowns' decade of success has been their exceptional squad depth.
With a blend of experienced veterans and emerging talents, the team has consistently showcased its ability to maintain a high level of performance throughout the season.
This depth has been crucial in coping with injuries, suspensions, and the demands of competing in multiple competitions simultaneously.
The Impact on South African Football
Mamelodi Sundowns' success has had a profound impact on South African football as a whole. Their dominance has raised the bar for other clubs, inspiring them to improve their standards and invest in youth development.
The club's success has also attracted attention from international scouts, resulting in opportunities for South African players to showcase their skills abroad.
The Future of Mamelodi Sundowns
As Mamelodi Sundowns continue to reign supreme in South African football, the question arises: What lies ahead for the club? With an ambitious ownership and a hunger for more success, Mamelodi Sundowns is poised to build on their achievements and further solidify their dominance in the years to come.
The club's commitment to nurturing young talent and their focus on long-term sustainability bodes well for their future endeavors.
Mamelodi Sundowns Community Engagement and Social Impact
Mamelodi Sundowns' influence extends beyond the football pitch. The club has actively engaged with its local community, using its platform to make a positive social impact.
Through various initiatives, Mamelodi Sundowns has focused on education, youth development, and empowering underprivileged communities.
From hosting football clinics to providing scholarships and mentorship programs, the club has demonstrated its commitment to giving back and uplifting society.
Mamelodi Sundowns Embracing Technology and Analytics
In their pursuit of excellence, Mamelodi Sundowns has embraced the power of technology and data analytics. The club has invested in cutting-edge training facilities, state-of-the-art performance analysis systems, and sports science advancements.
By utilizing data-driven insights, the team can fine-tune their strategies, identify areas for improvement, and maximize player performance. This innovative approach sets Mamelodi Sundowns apart and contributes to their sustained success.
A Culture of Winning
Mamelodi Sundowns' dominance is not solely attributed to individual talents or lucky breaks; it is rooted in a culture of winning.
The club has instilled a mindset of relentless determination, discipline, and accountability within the team. From the coaching staff to the players, there is a shared belief in the pursuit of greatness.
This winning culture permeates through the entire organization, fostering an environment where success becomes the norm.
Mamelodi Sundowns International Recognition and Global Ambitions
Mamelodi Sundowns' remarkable success has garnered attention and recognition on the global stage. The club's achievements in continental competitions have earned them respect and admiration from football enthusiasts worldwide.
This international recognition has opened doors for collaborations, friendly matches against renowned clubs, and the opportunity to showcase South African talent to a broader audience. Mamelodi Sundowns' ambitions extend beyond national borders, as they aspire to be recognized as a force to be reckoned with in global football.
Conclusion
Mamelodi Sundowns' decade of success in South African football is a testament to the club's determination, vision, and unwavering pursuit of excellence.
From humble beginnings to conquering the continent, Mamelodi Sundowns has left an indelible mark on the nation's football history.
As they continue to set new benchmarks and push the boundaries of what is possible, Mamelodi Sundowns exemplifies the heights that can be reached through a combination of talent, hard work, and a winning mindset.
With their dominance, Mamelodi Sundowns has not only brought joy to their passionate supporters but also elevated the standard of football in South Africa.
As other clubs strive to emulate their success, the future of South African football looks promising. Mamelodi Sundowns' legacy will continue to inspire generations of footballers and fans alike, cementing their place as one of the most dominant forces in the history of South African football.
The Dominance of Mamelodi Sundowns –Newshub360.net
[viralBoostButton button-text="
SHARE TO 3 GROUPS
" whatsapp-button-text="Share on WhatsApp" message="Put to sent to whatsapp her" pop-message='
Please share to 3 GROUPS on Facebook or WhatsApp
' pop-title='🙏🏼 SHARING IS CARING 🙏🏼']
Related Post
Credit : www.Newshub360.net