Pitso Mosimane Coaching Qualifications and Impact on South African Football: In the world of South African football, one name that stands out is Pitso Mosimane.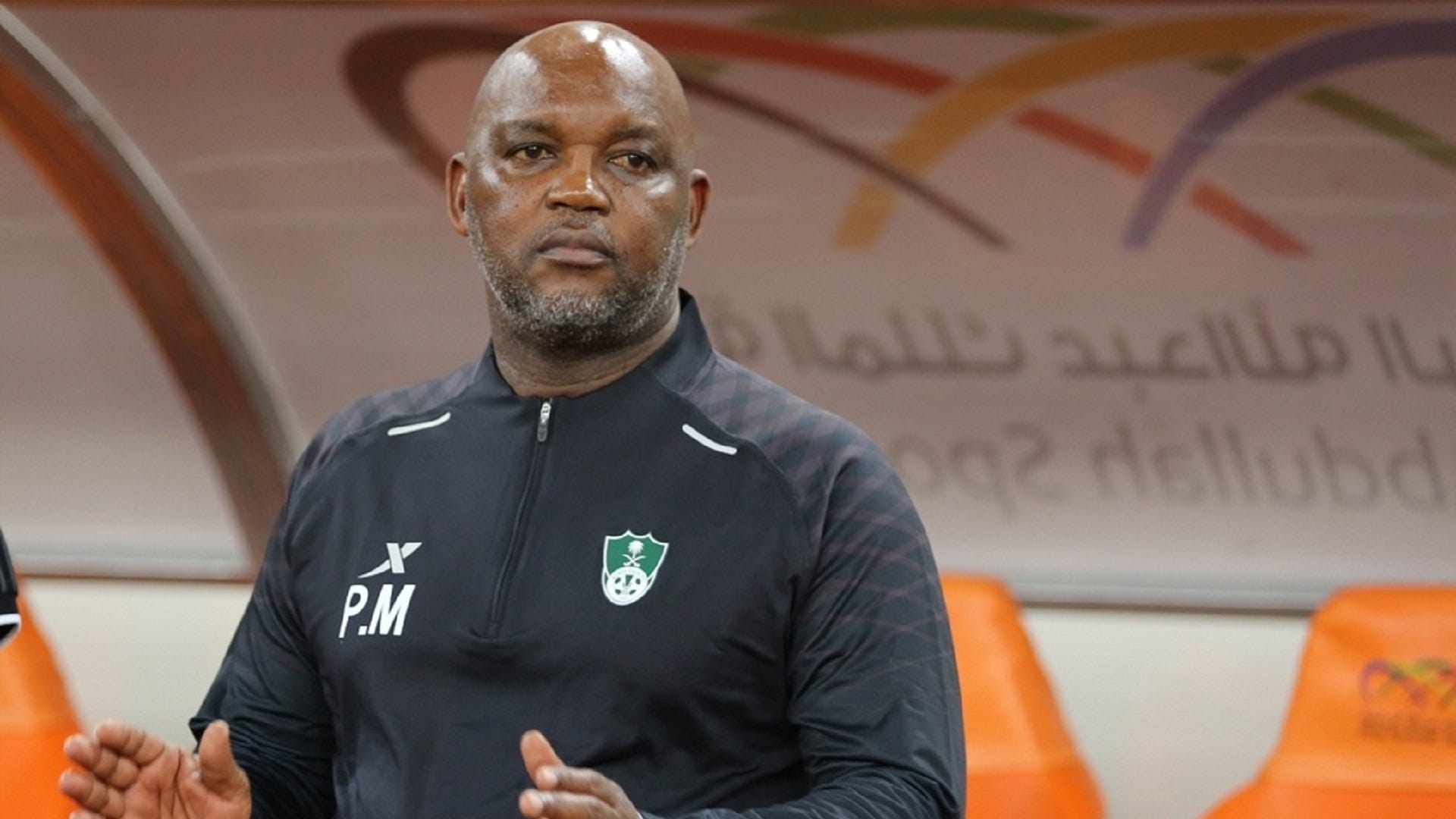 With his remarkable coaching career and impressive qualifications, Mosimane has made a significant impact on both local and international stages.
In this blog post, we'll delve into the coaching qualifications of Pitso Mosimane, his achievements, and the influence he has had on South African football.
So, let's explore the journey of this renowned coach and uncover the secrets behind his success.
Pitso Mosimane Coaching Qualifications and Impact on South African Football
Pitso Mosimane Early Years
Pitso Mosimane was born on July 26, 1964, in Kagiso, a township near Johannesburg, South Africa.
His love for football started at a young age, and he pursued his passion by playing for various local teams. However, it was his transition from player to coach that truly defined his career.
Pitso Mosimane Coaching Qualifications and Development
Mosimane's dedication and determination led him to acquire an impressive set of coaching qualifications.
He understood the importance of continuous learning and development, which helped shape his coaching philosophy. Some of his notable qualifications include:
a. CAF Pro License: The Confederation of African Football (CAF) Pro License is the highest coaching qualification in African football. Mosimane successfully completed this rigorous program, gaining a deep understanding of coaching techniques, tactics, and player management.
b. UEFA A License: To further enhance his coaching expertise, Mosimane obtained the UEFA A License, which is recognized as one of the highest coaching qualifications globally. This certification provided him with invaluable insights into European football methodologies and strategies.
c. SAFA Level 1, 2, and 3 Licenses: Mosimane also completed the South African Football Association's (SAFA) coaching courses, which focus on developing local talent and fostering a deep understanding of South African football.
Pitso Mosimane's Impact on South African Football
Pitso Mosimane's coaching journey has had a profound impact on South African football. His qualifications and coaching philosophy have transformed clubs and players alike, elevating the standards of the game in the country. Here are some key areas where Mosimane's influence can be observed:
a. Mamelodi Sundowns Success: Mosimane's most notable achievement came during his tenure as the head coach of Mamelodi Sundowns, a premier South African football club. Under his guidance, the team won numerous domestic titles and achieved unprecedented success on the continent by winning the CAF Champions League.
b. Player Development: Mosimane's coaching philosophy focuses on nurturing young talent and providing them with opportunities to thrive. His emphasis on player development has resulted in the emergence of several South African stars who have gone on to achieve success both domestically and internationally.
c. Tactical Innovations: Mosimane's tactical acumen and ability to adapt to different playing styles have been instrumental in his teams' success. His innovative approaches to the game have often caught opponents off guard and led to victories on numerous occasions.
d. Mentorship and Leadership: As a coach, Mosimane has been a mentor and leader for aspiring coaches and players alike. He has consistently emphasized the importance of hard work, discipline, and dedication, inspiring a new generation of football enthusiasts in South Africa.
Pitso Mosimane Recognition and Awards
Mosimane's remarkable coaching career has not gone unnoticed. He has received several accolades and awards, including:
a. CAF Coach of the Year: Mosimane was honored with the CAF Coach of the Year award in 2016 and 2020, acknowledging his outstanding contributions to African football.
b. PSL Coach of the Season: In the South African Premier Soccer League (PSL), Mosimane has been recognized as the Coach of the Season multiple times, further cementing his reputation as one of the best coaches in the country.
Conclusion: Pitso Mosimane Coaching Qualifications
Pitso Mosimane's coaching qualifications, combined with his passion for the game, have positioned him as one of the most influential coaches in South African football history.
His success with Mamelodi Sundowns and the impact he has had on player development and tactical innovations make him a true icon of the sport.
Mosimane's journey serves as an inspiration to aspiring coaches and players, highlighting the importance of continuous learning, dedication, and the pursuit of excellence.
With his indelible mark on South African football, Pitso Mosimane's legacy is one that will be remembered for years to come.
Pitso Mosimane Coaching Qualifications and Impact on South African Football –Newshub360.net
[viralBoostButton button-text="
SHARE TO 3 GROUPS
" whatsapp-button-text="Share on WhatsApp" message="Put to sent to whatsapp her" pop-message='
Please share to 3 GROUPS on Facebook or WhatsApp
' pop-title='🙏🏼 SHARING IS CARING 🙏🏼']
Related Post
Credit : www.Newshub360.net