Top 10 Richest Football Clubs In Africa 2023 [ UPDATED]
Richest Football Clubs In Africa 2023. Looking for the top richest football clubs in Africa? Then, you have come to the right place.
One of the most lucrative and patriotic jobs or professions to do is to be a footballer, representing one's nation in the football community or playing for a certain club.
It is a lucrative profession on one hand because it fetches the footballer more money for him or her to take care of his or her needs. It is a patriotic profession on the other hand because it enables the footballer to promote and increase the value of his or her team in the global communities.
This article therefore, aims at providing you the top 10 Richest Football Clubs In Africa 2023 coupled with information about each one of them.
10. MC Alger Net Worth: $10 million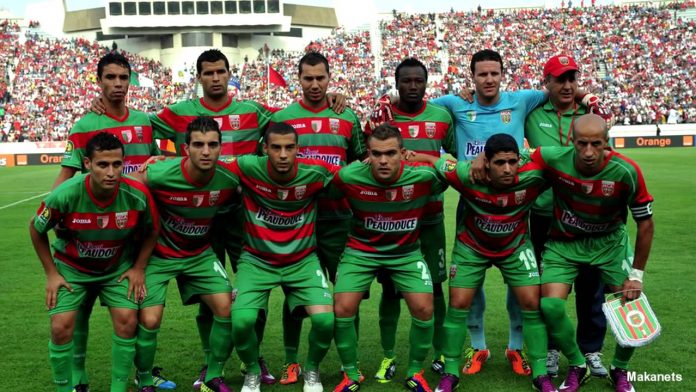 Popularly referred to as MC Alger or MCA, the Algerian
football club
was founded in the year 1921 with red, green and white has its colours.
The full name of the club is Mouloudia Club d'Alger and the club is currently managed by Adel Amrouche with Kamel Kaci-Said as the President.
In 1976, MC Alger qualified for the African Cup of Champions Clubs for the first time in its history after winning the 1974–75 Algerian Championnat National. They reached the final after beating Al-Ahly Benghazi of Libya, Al Ahly of Egypt, Luo Union of Kenya and Enugu Rangers of Nigeria, respectively.
In the final, they met Guinean club Hafia Conakry, who had won the last edition of the competition. In the first leg in Conakry, MC Alger lost 3–0 and faced the difficult task of having to score three goals in the return leg. However, in the return leg, they managed to score the three goals with a brace from Omar Betrouni and a goal from Zoubir Bachi.
They went on to win the penalty shootout 4–1 to win their first African title and also become the first Algerian club to win a continental competition.
The club is one of the most successful Algerian Clubs having won the domestic league 14 times. MC Alger won many titles including Algerian League 1, Algerian Cup, Algerian Super Cup, Algerian League Cup, African Cup of Champions Clubs, North African Cup of Champions, Maghreb Champions Cup and Maghreb Cup Winners Cup. Currently, Omar Hamadi Stadium serves as the home-based stadium for MC Alger.
9. L'Esperance Tunis Net Worth: $11.3 Million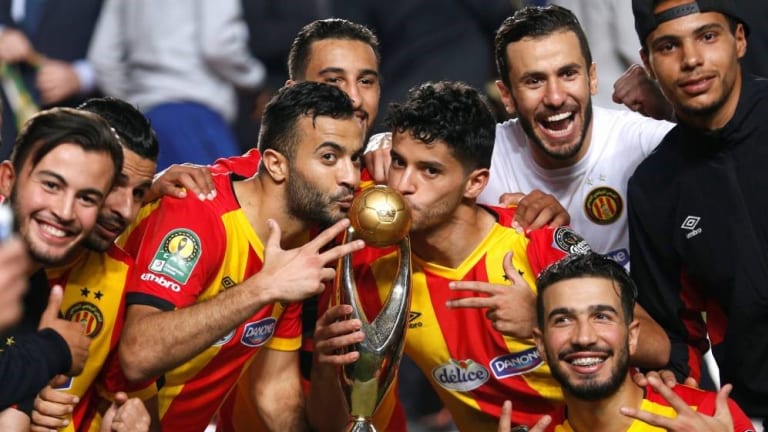 Based in Tunis, the Capital City of Tunisia, Esperance Sportive de Tunis is one of the most populous football clubs in Tunisia.
Their excellent professionalism has earned them many nicknames including Mkachkha, Bab Souika's Team, Dawla Tarajia and The Beast of Africa. Moine Chaabani currently manages the club.
Espérance is the most successful Tunisian club; domestically, they have won 31 Tunisian Ligue Professionnelle 1 titles, 15 Tunisian Cup and 6 Tunisian Super Cup, all of them national records. Espérance won a total of 52 domestic trophies, more than any other Tunisian football club.
At international level, Espérance has won a total of 13 titles, with 8 organized by Confederation of African Football, including 4 CAF Champions League titles, 1 CAF Cup title, 1 CAF Cup Winners' Cup title, 1 CAF Super Cup title and one Afro-Asian Cup.
The 2010–2011 season was one of the most successful in the history of the club when Espérance completed a historical treble by winning the League, National Cup and the African Champions League, under coach Nabil Maâloul.
Following this success, a new committee chaired by Hamdi Meddeb was elected on 25 September 2011 for a three-year term. However, Maâloul resigned after a sixth place in the FIFA Club World Cup. However, the team lost the 2012 CAF Champions League final to Al Ahly, and the team star Youssef Msakni was sold to Qatari club Lekhwiya for 23 million Tunisian Dinars.
8. TP Mazembe Net Worth: $11.3 Million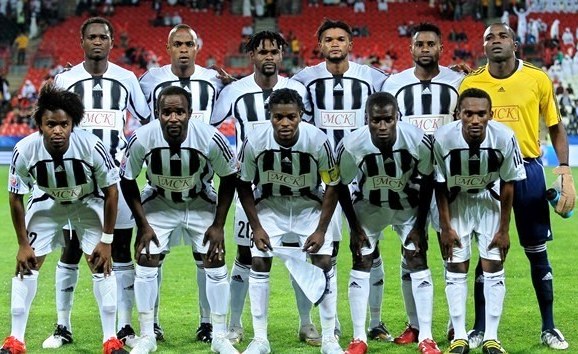 TP Mazembe is a Congolese football club formerly known as Englebert and based in Lubumbashi. As of today, The club was nicknamed Les Corbeaux which means "The Ravens due to the high level of professionalism it's players always exhibit.
In 1967 and 1968, it won the African Cup of Champions. The team would be finalist four times successively in (1967, 1968, 1969 and 1970). Mazembe was the first team to successfully defend the African Champions Cup. This feat was finally repeated in 2003 and 2004 by Enyimba.
After 18 years of absence, it returned to the African scene thanks to 38-year-old governor Moïse Katumbi Chapwe and owner of the club.
In November 2009 the team won the CAF Champions League against Heartland 2–2 on aggregate, winning on the away goals rule.
By winning the CAF Champions League, they qualified for the 2009 FIFA Club World Cup. In their first match in the quarter-finals they lost 2–1 to Pohang Steelers of South Korea,  despite taking the lead in the first half. Following a 3–2 defeat to Auckland City in the fifth placed match they finished the tournament in 6th place.
In 2010 they retained the 2010 CAF Champions League, and in December they became the first African side to contest the final of the FIFA Club World Cup after defeating both Pachuca of Mexico 1–0 in the quarter-finals and Internacional of Brazil 2–0 in the semi-finals. In the final on 18 December, they were defeated 3–0 by Internazionale.
In 2015, TP Mazembe secured their fifth title in the competition after defeating USM Alger of Algeria 4–1 aggregate in the 2015 CAF Champions League Final.
[viralBoostButton button-text="
PLEASE TO 3 GROUPS
" whatsapp-button-text="Share on WhatsApp" message="Put to sent to whatsapp her" pop-message='
Please share to 3 SOCCER GROUPS on Facebook or WhatsApp
' pop-title='🙏🏼 SHARING IS CARING 🙏🏼']
7. Wydad Casablanca Net Worth: $12 Million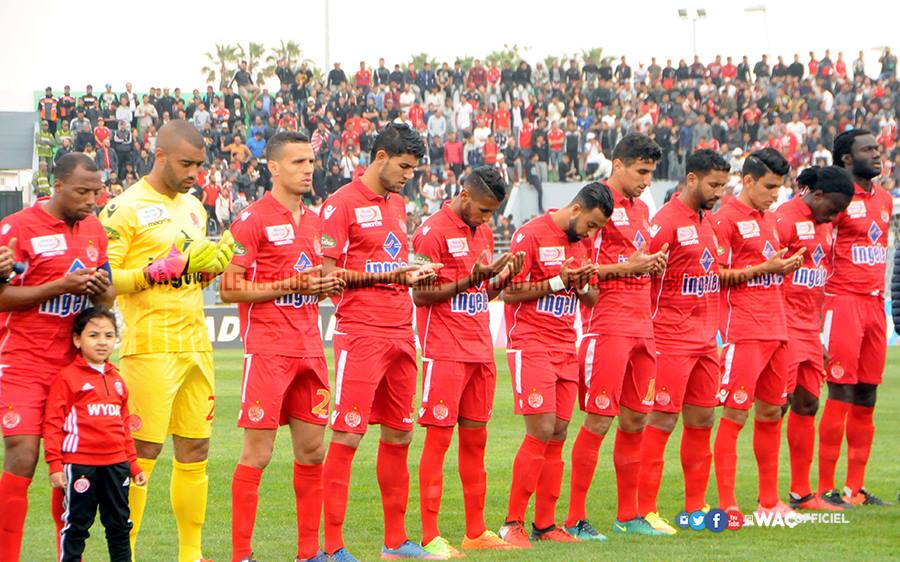 Wydad Athletic Club commonly refers to as WAC, is a football club based in Casablanca, Morrocco. Founded in 1937, the club has Said Naciri as the President, Faouzi Benzarti as the Head Coach and plays its home-based games at Stade Mohammed V, located in Casablanca, Morrocco.
Domestically, Wydad has won a record of 21 Moroccan league titles and nine Moroccan Throne Cups, becoming the most titled club in Morocco.
In continental and international competitions, the club has won two CAF Champions Leagues, one African Cup Winners' Cup, one CAF Super Cup, one Afro-Asian Club Championship, one Mohammed V Trophy, one Arab Club Champions Cup, one Arab Super Cup, three North African Championships and one North African Cup.
The Reds shares rivalry with Raja CA, named the Casablanca derby. Wydad also holds rivalry with AS FAR.